Just received it yesterday, I thought that I will never get my own copy of the issue, since I've requested it last December 26... ಥ_ಥ
Besides the YukiochixMaid-sama crossover, there are other good manga(s) there, especially the Mizutama Honey Boy and Saiouji Kyoudai etc.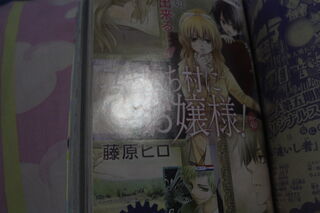 I've enjoyed the one-shot manga. Sasuga Fujiwara-sensei! I love every part of it, especially when Misaki and Usui showed up❤.
Not related but... Hype for Hokenshitsu no Kageyama-kun!
---
Aside from that issue, I bought the two Otakuzine's past issues where-in Maid-sama is the cover.
It also has a free poster featuring Misaki and Sakura.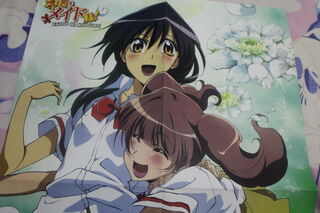 Ad blocker interference detected!
Wikia is a free-to-use site that makes money from advertising. We have a modified experience for viewers using ad blockers

Wikia is not accessible if you've made further modifications. Remove the custom ad blocker rule(s) and the page will load as expected.